BJJ SUPER CAMP REGISTRATION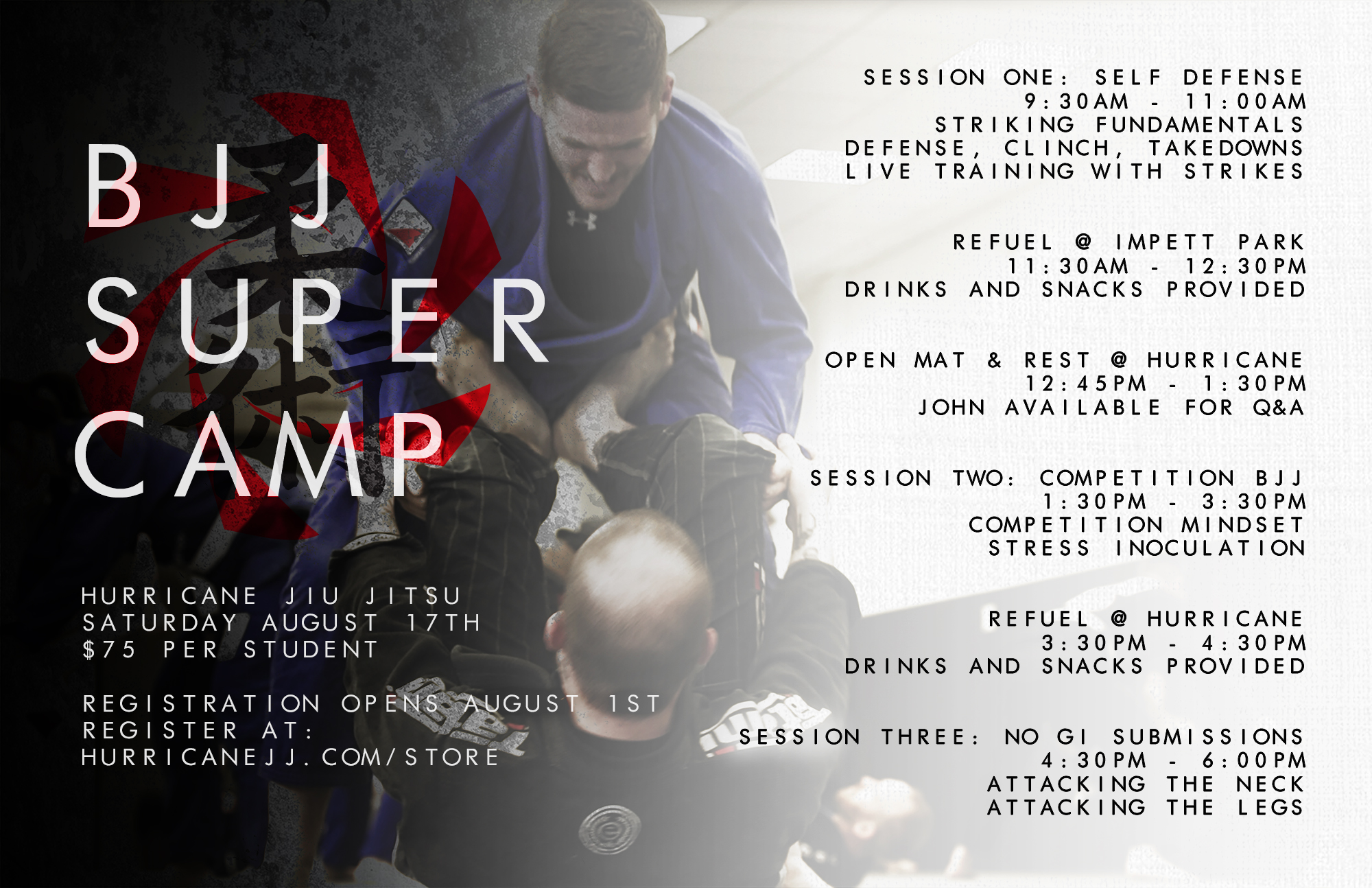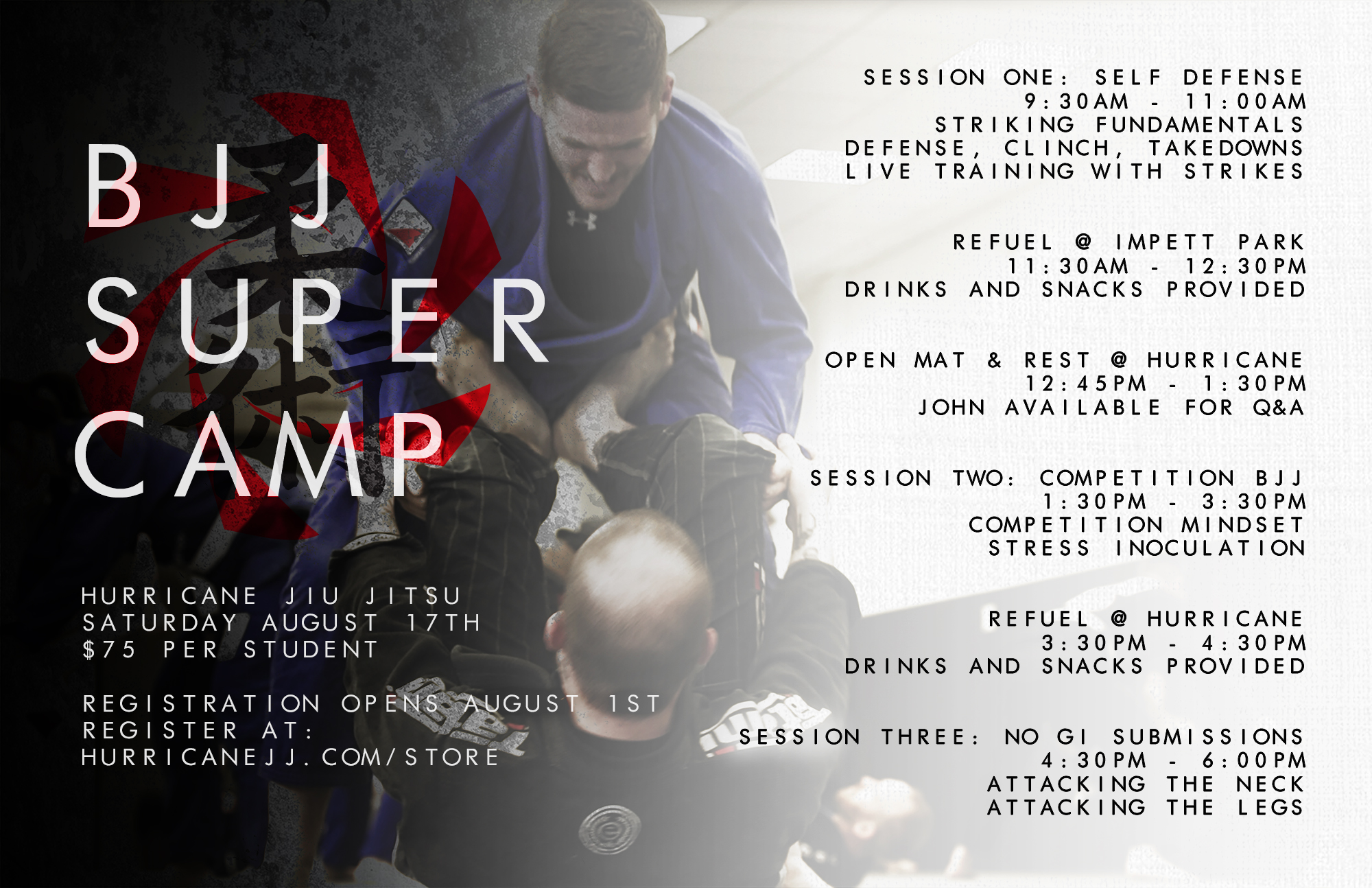 sold out
BJJ SUPER CAMP REGISTRATION
***schedule change***
REGISTRATION OPENS 10:00AM - AUGUST 1ST.
CAMP IS ON SATURDAY AUGUST 17TH
30 slots max, Hurricane students get first pick if the session starts to fill up.
:
A full day of Brazilian Jiu Jitsu with Hurricane's head instructor John Lawrence. Self defense, sport BJJ competition, and no gi attacks. See below for full schedule. *** This sessions is not for new / intro students.
SESSION ONE: SELF DEFENSE
9:30AM - 11:00AM
STRIKING FUNDAMENTALS
DEFENSE, CLINCH, TAKEDOWNS
LIVE TRAINING WITH STRIKES
REFUEL @ IMPETT PARK
11:30AM - 12:30PM
DRINKS AND SNACKS PROVIDED
OPEN MAT & REST @ HURRICANE
12:45PM - 1:30PM
JOHN AVAILABLE FOR Q&A
SESSION TWO: COMPETITION BJJ
1:30PM - 3:30PM
COMPETITION MINDSET
STRESS INOCULATION
OPEN MAT & REFUEL @ HURRICANE
3:30PM - 4:30PM
DRINKS AND SNACKS PROVIDED
JOHN AVAILABLE FOR Q&A
SESSION THREE: NO GI SUBMISSIONS
4:30PM - 6:00PM
ATTACKING THE NECK
ATTACKING THE LEGS